Fleet Repair & Maintenance in Lansing, MI & the Surrounding Area for 35 Years
O'Donnell's Auto and Truck Repair is the most trusted fleet vehicle repair shop in Lansing and the surrounding communities. Our expert fleet mechanics care for all types of local and regional commercial vehicles to ensure businesses never quit moving. We proudly partner with all fleet vehicle management companies and offer quick repair times and affordable rates. You have nothing to worry about when you trust our team with your company vehicles. In fact, we built our business on providing expert fleet repair and maintenance. Give us a call to learn more about our extensive services or to schedule an appointment at your convenience.
FLEET ENGINE REPAIR
FLEET TRANSMISSION REPAIR
FLEET EXHAUST REPAIR
FLEET BRAKE REPAIR
FLEET SUSPENSION REPAIR
DOT INSPECTIONS
FLEET MAINTENANCE
FLEET SERVICE
FLEET HYDRAULIC SERVICES
CAB & CHASSIS REPAIR
Sprinter Van Repair
---
We know how popular Sprinter Vans from Dodge and Freightliner are, which is why we've taken the time to learn them inside and out. Our team provides professional Sprinter Van repair in Lansing that is unrivaled. Our quick turnaround times and effective delivery van repair services will ensure you're able to get back on the road quickly. No matter what issue your van has, whether it's with its engine, transmission, brakes, or otherwise, our Sprinter specialists will take care of it correctly the first time.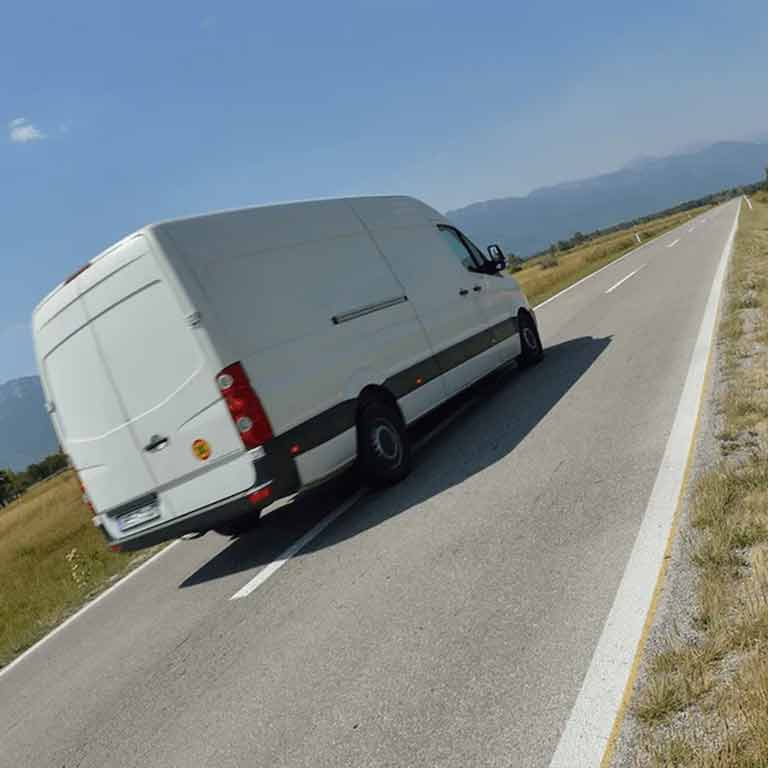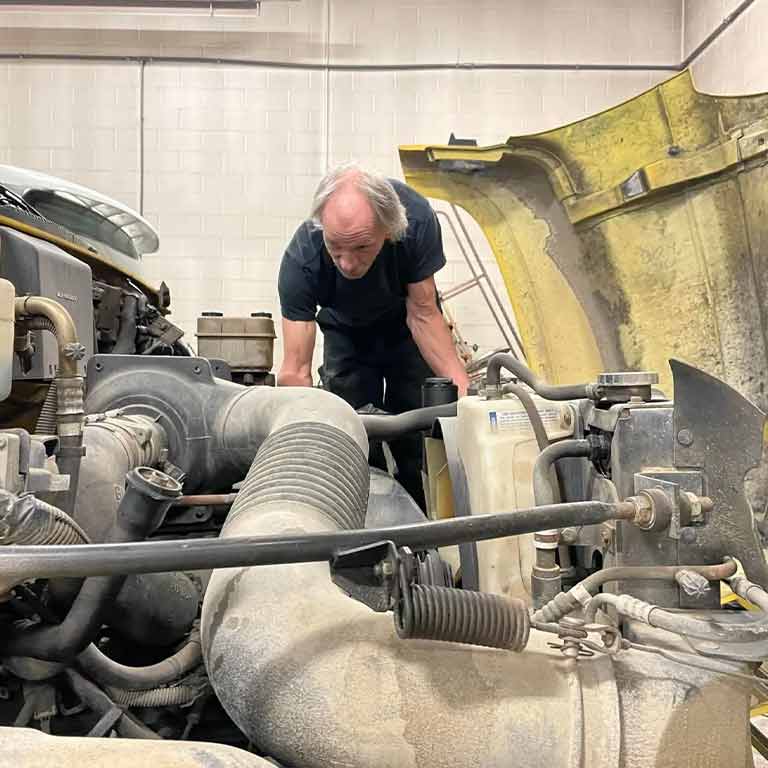 Belt & Hose Services
---
We service all types of specialty fleet equipment, including vans, trailers, heavy duty equipment, construction equipment and more. Our professional gas and diesel mechanics have years of experience conducting work in our shop or on location, whichever works best for you. We would be happy to discuss your needs for heavy equipment repair in Lansing or offer a quote. Our friendly techs are always ready to chat.
DOT Inspections
---
Our commercial vehicle repair and maintenance shop perform Department of Transportation inspections to ensure your vehicles are road ready and legal to operate. If you need a DOT inspection in Lansing or the surrounding communities, please give us a call to schedule it.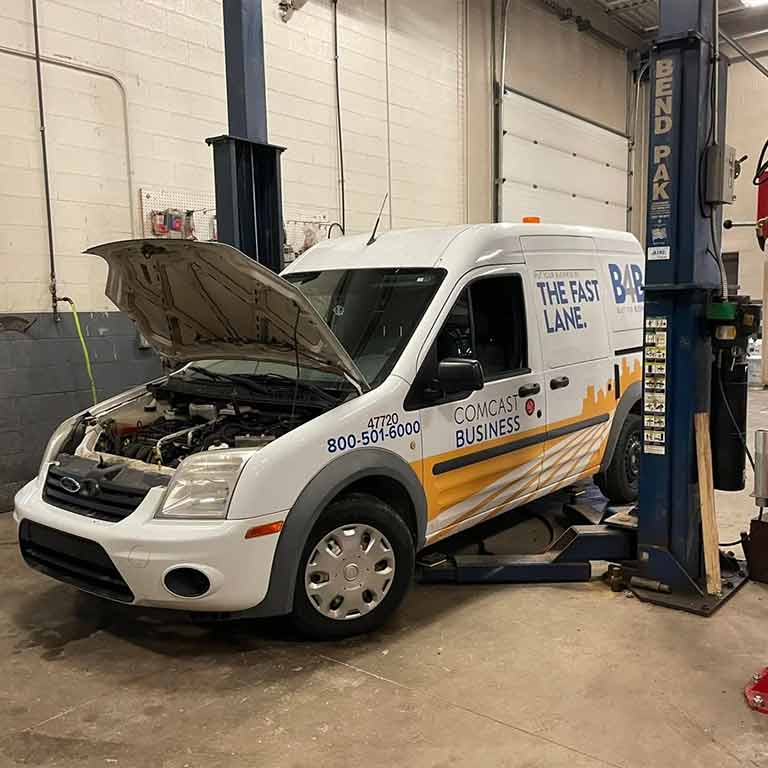 Complete Fleet Repair & Maintenance
---
As a locally owned business, the entire team at O'Donnell's takes pride in helping other area businesses stay on the road. Our extensive fleet vehicle management, repair and maintenance services allow you to worry less about your commercial cars, trucks and equipment, and stay focused on the job. From engines, transmissions and brakes, to oil changes, fluid services and other general auto maintenance, we'll take care of your fleet as if it were our own.
O'Donnell's Auto Truck & Repair is among the most respected fleet repair and service providers in Michigan. Our business has been built on the quality of our fleet work and our efficiency. We are also partner with all fleet management companies, and we use fleet monitoring software to track the service history and scheduled maintenance needs of your fleet. If you would like to schedule expert fleet service in Lansing, call (517) 882-3400 or visit us at 5504 South Pennsylvania Ave., Lansing, MI 48911 and one of our team members would be happy to assist you. We will always provide a detailed estimate for the cost of fleet vehicle repair or maintenance.