Auto & Truck Repair in Lansing, MI & the Surrounding Area for 35 Years
O'Donnell's Auto and Truck Repair has built its reputation on offering high quality and fast car care services in our community. As a full service auto repair shop in Lansing, you can trust our ASE certified mechanics to fix car issues and restore the driveability of your light duty truck or personal daily commuter, no matter what problems it has. Whether you spot the check engine light or hear grinding noises when you brake, our local mechanics are here to help. Give us a call to request an estimate for the cost of auto repair or truck repair in Lansing.
ENGINE REPAIR & REPLACEMENT
TRANSMISSION REPAIR & REPLACEMENT
D.O.T. INSPECTIONS
FUEL, IGNITION & COOLING SYSTEM REPAIR
TIRE SALES & SERVICE
AUTO AC REPAIR & AC RECHARGE
SUSPENSION, CHASSIS & BRAKE REPAIR
EXHAUST REPAIR & MUFFLER SERVICES
LIGHT DUTY TRUCK REPAIR
MEDIUM DUTY TRUCK REPAIR
Engine Repair & Replacement
---
Have you heard strange noises under the hood or has the check engine light illuminated? Our mechanics are skilled at performing complex engine repair for all makes and models of vehicles. After performing engine diagnostics to identify performance or driveability issues, our team will work with you on a repair plan. Depending on the vehicle's needs, this may include conducting oil leak repair, tune up services, head gasket repair, fuel injection repair or more complex services, such as an engine repair or engine replacement.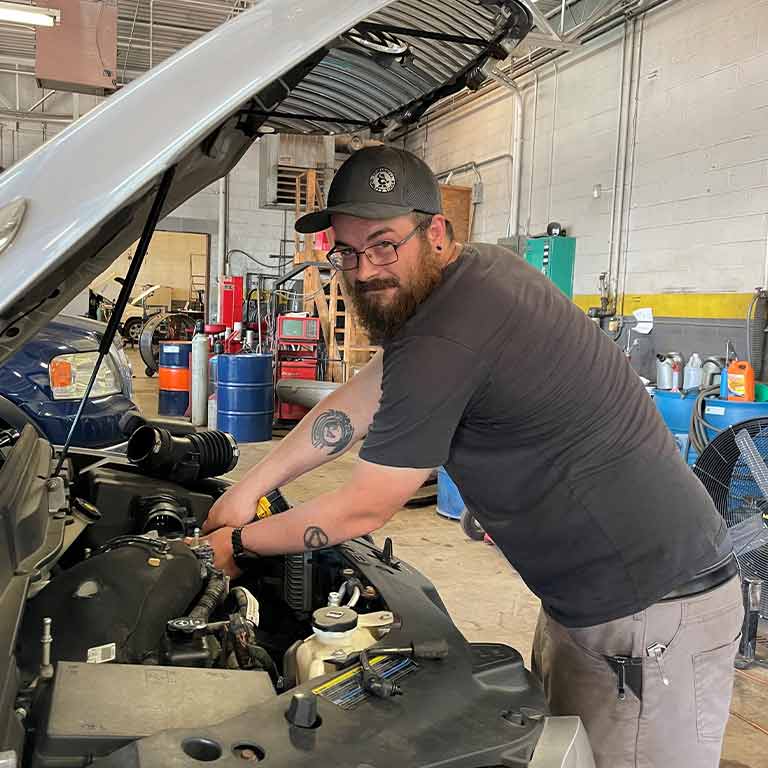 Light Duty Truck Gas & Diesel Engine Repair
---
O'Donnell's staffs expert gas and diesel engine repair mechanics who service all light and medium duty diesel vehicle. Our team regularly services Cummins Diesel, Powerstroke Diesel, Duramax Diesel and other diesel truck engine brands. From glow plug replacement and diesel tune ups to complete diesel engine rebuilding, we are capable of caring for your vehicle's engine, no matter what issue it may be suffering from experiencing.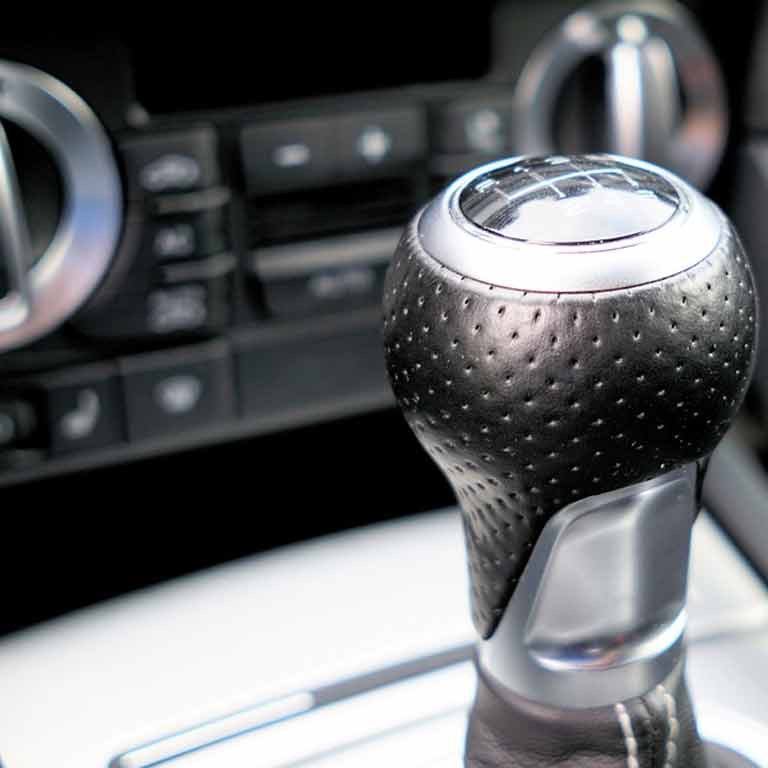 Transmission Repair & Service
---
We provide complete transmission repair in Lansing for all makes and models. This includes servicing related systems, such as CV joints. You can visit our transmission shop for transmission maintenance, driveline repair, axle repair or axle replacement, differential repair and clutch repair or replacement. Our team handles the needs of all automatic, manual and semi-automatic transmissions. If you notice grinding sounds while shifting, a transmission fluid leak or other transmission issues, don't delay repairs, as the problem will get worse.
Tire Sales & Services
---
Our team offers friendly tire sales in Lansing for all makes and models of vehicles. Whether you need new tires for your daily driver, winter tires for your truck or need to replace the tires on your fleet vehicle, we have you covered. We provide expert tire repair, tire mounting, tire balancing, wheel alignments, and other tire services. You can count on us to keep you rolling safely down the road.
Brake Repair
---
Healthy brakes are critical for safe driving. If you believe that your vehicle requires a brake job, don't hesitate to visit O'Donnell's. We use the highest quality parts to perform brake pad replacement, brake rotor replacement, fix brake fluid leaks, or resolve grinding brake noises. To schedule an appointment at a nearby brake repair shop, give our friendly team a call.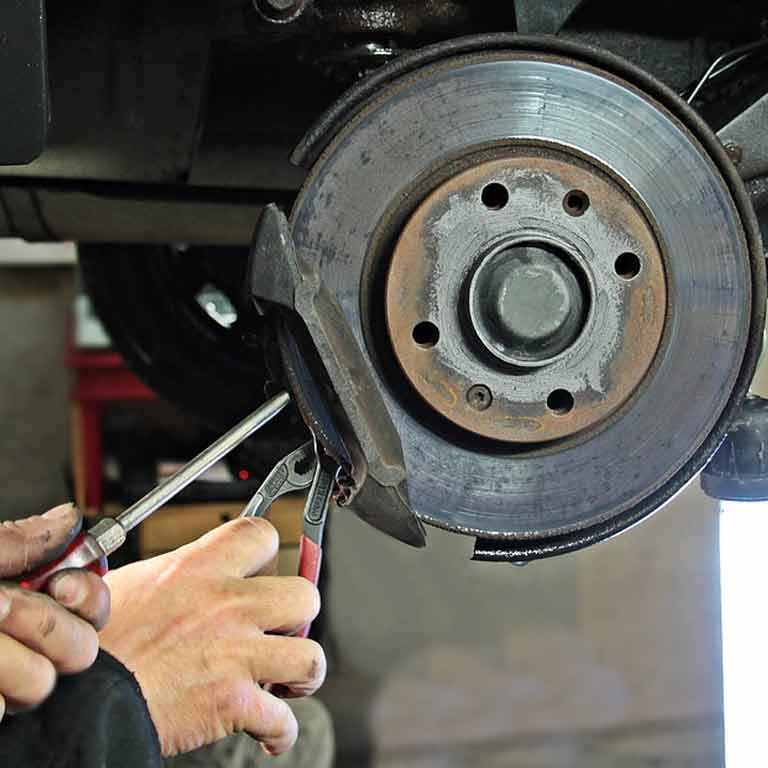 Auto AC Repair & Recharge
---
If your vehicle is not providing you the chilled air you need to remain comfortable on your commute, you can visit us for expert car air conditioner repair in Lansing. We can peform a wide variety of services to restore the system, including AC leak repair/Freon leak repair or an AC recharge/Freon recharge. We also conduct services such as an AC condenser repair or an AC fan repair. We'll do what we can to make sure you don't sweat your daily drives.
O'Donnell's Auto and Truck repair is a full service auto repair shop in Lansing, MI with a staff of trained mechanics who fix auto trouble fast. Our team is capable of providing the highest quality service in our region for any make and model of car, truck or SUV. To learn more about our light and medium duty car and truck repair services, or to request an automotive repair cost estimate, please give us a call at (517) 882-3400 or visit us at 5504 South Pennsylvania Ave., Lansing, MI 48911. We appreciate you considering us for your automotive repair needs.